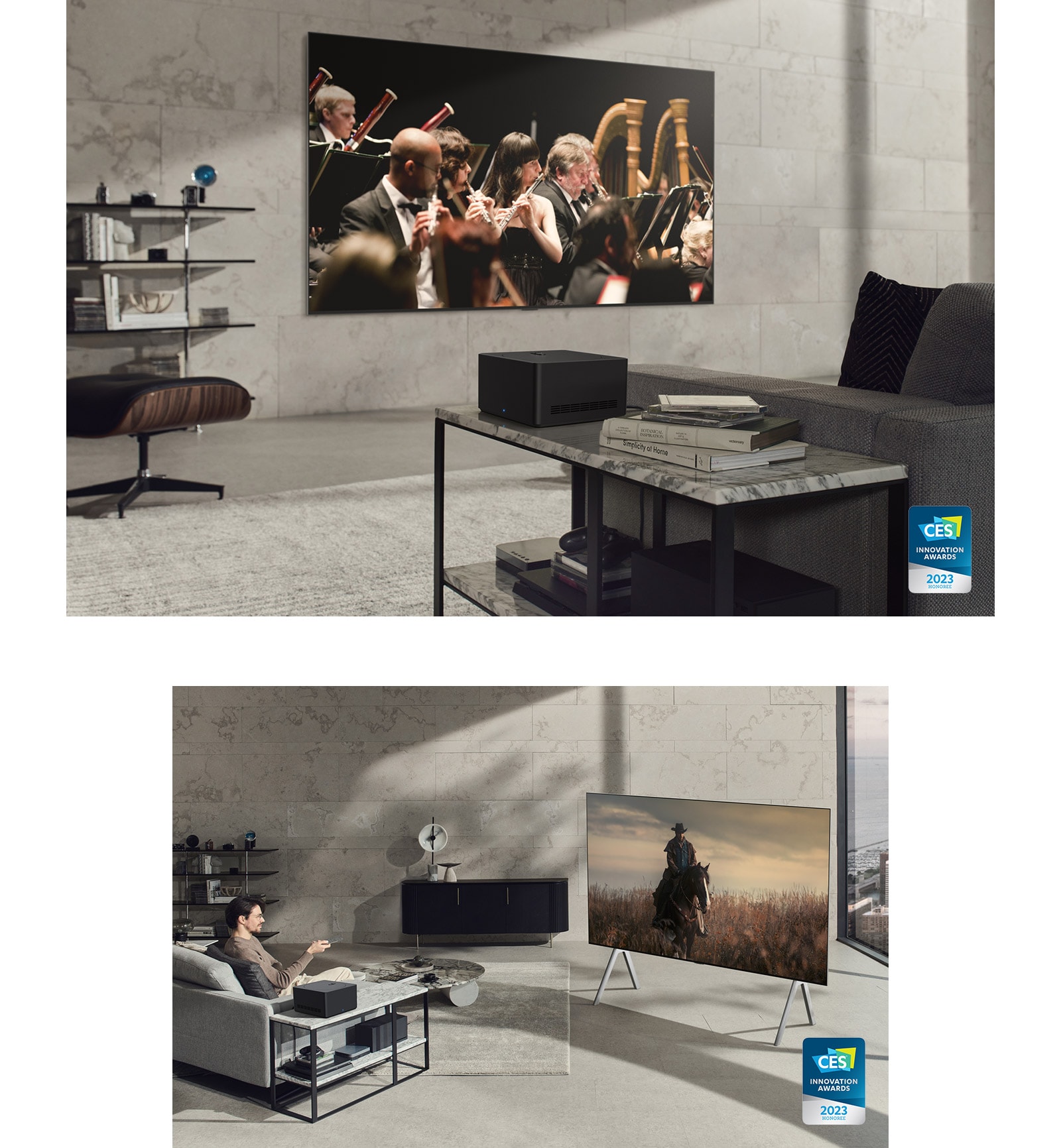 via www.lg.com
LG SIGNATURE OLED M, World's First 4K 120Hz Wireless AV-connected OLED TV.
LG SIGNATURE OLED M is an OLED TV completely free of cables, excepting the power cord. LG's wireless AV transmission solution was developed to aid users who connect their TVs to various devices and peripheral such as gaming consoles and set-top boxes, and presents them with a new, hassle-free way of managing cables and connected devices.
As the Zero Connect technology eliminates the need to have cables and devices in close proximity to the screen, users can now fully enjoy the immersion offered by an ultra-large screen in a clutter-free space.
LG SIGNATURE OLED M boasts a 97-inch OLED screen (approximately 245 centimeters in diagonal length) and the Zero Connect Box, allowing AV transmission at 4K resolution (3,840 x 2,160 pixels) and 120Hz refresh rate, for a distance of up to 10 meters between itself the screen.